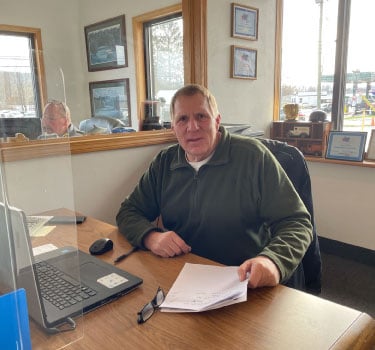 Steve Conroy
Owner
Sales/Finance Manager
Years at Dependable: All of them
About:
Steve is the Owner of Dependable Auto Sales and has taken pride in serving our community of Broome County and beyond since the doors opened. We believe that a person should be taken care of from start to finish with a dependable car. Even after they buy his mission is to help them keep their investment safe by giving them access to our honest Service Department. And NO- You don't HAVE to buy from us to get work done at our shop. We invite everyone to come in for maintenance.
A big reason why our customers often buy their 1st, 2nd, 3rd, 4th, and so on cars with us. One of the greatest compliments we get is when we see our customers move bring in new generations. We've had the opportunity to heartwarmingly serve grandparents, their children, and their children's children with the dependable name.
A long time partner in the community, his mission boils down to one thing- Giving people honest and Dependable work in Vehicle Sales, Service, and Detailing. Dependable is much more than just a name.
Thank you for being a part of our Dependable family.